2022 Crosslake Days
Thursday, September 22, 2022 9:00 AM - Saturday, September 24, 2022 11:59 PM (CDT)
Description
Beautiful Fall colors are the drop back for our Annual Crosslake Days Fall Festival! This premier annual event is a weekend of family fun with activities for all ages! We're bringing back your favorite events, including the Art & Craft fairs, Lost Chili Pepper Hunt, Cider & Candlelight Tour, Knights of Columbus Corn-Hole Tournament, Chili Cookoff and Crosslake Ace Hardware Street Dance to make this a weekend jam packed full of fun!
Retail shopping and dining at Crosslake businesses is at its finest during this festival with deals and discounts abound!
Click for CHAMBER MEMBER PARTICIPATIONS FORMS
ALL EVENTS LISTED ARE SUBJECT TO CHANGE
THURSDAY, SEPTEMBER 22, 2022
9:00 a.m. - Search for the Lost Chili Pepper The first of three daily clues will be released to guide you to the Lost Chili Pepper. Find clues here, the Crosslake App, Crosslake Chamber member businesses and at the Crosslake Chamber Welcome Center.
FRIDAY, SEPTEMBER 23, 2022
9 a.m. - Search for the Lost Chili Pepper Second of three daily clues released
8 p.m. - Trivia Moonlite Bay Family Restaurant & Bar - 37627 CR 66
10 p.m. - close - DJ's JP & Dana Moonlite Bay Family Restaurant & Bar - 37627 CR 66
SATURDAY, SEPTEMBER 24, 2022
8 a.m. - 4 p.m. - Crosslake Ideal Lions Flea Market Crosslake Town Square
8:30 a.m. - 2 p.m. - Crosslake Lutheran Church Jul Fest Craft & Bake Sale Crosslake Lutheran Church - 35960 CR 6
9 a.m. - Search for the Lost Chili Pepper Third and FINAL clue released
9 a.m. - 4 p.m. - Hand Crafted Arts and Crafts Fair - more than 50 artisans present! Old Exchange Lot - 36095 CR 66
10 a.m. - 2 p.m. - Open House & Tours Northern MN Railroad Heritage Assn - 36184 CR 66
10 a.m. - 3 p.m. - 3rd Annual Knights of Columbus Corn Hole Tournament hosted by Crosslake Ace Hardware - 35592 Pioneer Drive Compete in the Friends & Family or the Champions Bracket
10 a.m.- 4 p.m. - Bounce House Inflatables Lake Country Crafts & Cones - 36084CR 66
11 - 5 - Family Fun Zone brought to you by The Log Church and Crosslake Town Square - 14295 Gould St. Games, food and more! The Pulse broadcasting live from 11 a.m. - 5 p.m. Live music with The NissFits 1-5 p.m.
12 - 3 p.m. Crosslake Chili Cookoff Served at locations throughout Crosslake. Sample one, or sample them all and Vote for your favorite using the Crosslake App!
12 - 3 p.m. - Ring Toss Game Crow Wing Kayaks - 36414 CR 66 - Hook it in 5 tries for a chance to win a $700 kayak!
12 - 3 p.m. - Outdoor Activities with the US Army Corps of Engineers Bonfire & S'mores, Water Safety Trinkets and meet Bobber the Water Safety Dog! Crosslake Dam Recreation Area - 35507 CR 66
1:30 - Bingo Crosslake Fifty Lakes American Legion - 35112 CR 3
2 p.m. - Mega Meat Raffle The Bourbon Room - 38136 CR 66
3 p.m. Loon Calling Contest in the Town Square Gazebo National Loon Center - 35570 Allen Ave
3 - 7 p.m. - Crosslake Ace Hardware Street Dance featuring Live Music by The T.C. Jammers hosted by Crosslake Ace Hardware - 35592 Pioneer Drive
4:30 - 6 p.m. Seafood Raffle Andy's Bar & Grill - 35453 CR 3
7 - 9 p.m. Cider and Candlelight Tour Crosslake Historical Society Museum - 35404 CR 3
10 p.m. - close - DJ's JP & Dana Moonlite Bay Family Restaurant & Bar - 37627 CR 66
Special Thanks to the Crosslake Days Volunteer Committee for planning this year's event! Heather Jones (The Log Church), Dawn Maucieri (Maucieri's Italian Bistro), Pat Netko (Lake Country Crafts & Cones), Jackie Whipper (Squirrelly Mama), Susan Hobbs (Northern MN Railroad Heritage Assn) and Cindy Myogeto (Crosslake Chamber of Commerce)
Sponsors
Crosslake Days PLATINUM Sponsor
Tremolo Communications
Crosslake Days GOLD Sponsor
Crosslake Ace Hardware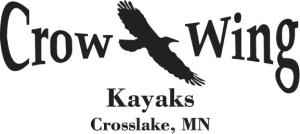 Crow Wing Kayaks
Lakes Area Title Services LLC
RiverWood Bank - Crosslake
Wes Hanson Builders, Inc
Crosslake Days SILVER Sponsor
First National Bank - Crosslake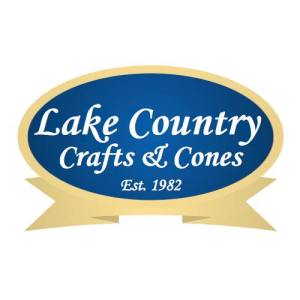 Lake Country Crafts and Cones
Lands End Development
Images
Address



Crosslake

,

MN

56442

United States



Thursday, September 22, 2022 9:00 AM - Saturday, September 24, 2022 11:59 PM (CDT)
Categories
Culinary Events
Family Activity
Community Events
Recreation
Festivals & Celebrations
Brainerd Lakes Chamber Event
Area Events