2023 Crosslake Days Arts & Crafts Fair
Saturday, September 30, 2023 (9:00 AM - 4:00 PM) (CDT)
Description
Crosslake Days is an annual fall event with a fun mix of activities for the whole family! The weekend brings a Hunt for the Lost Chili Pepper, a Chili Cook-off, Corn Hole Tournament, musical entertainment, a street dance, great deals and delicious food & beverages throughout Crosslake! Retail shops in Crosslake offer unique items and gifts year-around, but the Crosslake Days Arts & Crafts Fair takes place just once a year with more than 70 vendors offering excellent quality, unique, original hand crafted pieces for you, your home and as gifts! Don't miss it!
REGISTRATION CLOSES ON SEPTEMBER 20 at 5PM.

---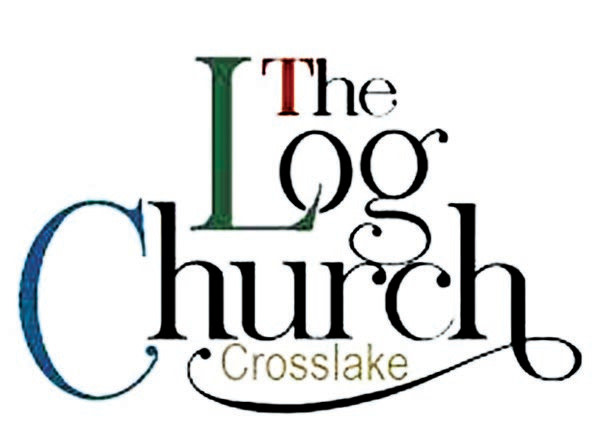 2023 New & Improved Location!
The Log Church: 37218 County Road 66, Crosslake MN 56442
Old Location - The Exchange Lot on Route 66
---
Registration Requirements // Please have the information below ready prior to registering online
(*Please note that this event is a Juried event and all work must be 100% original in design and final product.)
Business Name
Contact Information
MN Sales Tax License Number (see below)
ST-19 Forms (see below)
Product Description
Product Photos (3 examples)
Booth Size Preference (10x10 or 10x20)
Form of payment
Participant Guidelines // Juried Event
Complete application online. Card payment is required for online registration
Submit three images when registering. Photos must be representative of the work exhibited.
All work must be 100 percent original in design and final product. Preference will be given to exhibitors with original craftsmanship and consistency in the work and a command of the medium
IMPORTS, COMMERCIAL JEWELRY, KITS, MOLDED CERAMICS, OR MANUFACTURED ITEMS will NOT be accepted
Event planner has sole discretion as to which exhibitors are accepted. Merchandise made by or purchased from others to sell will not be accepted
Crosslake Days application and payment due by August 31, 2023, or late fees apply. $25 LATE FEE
Sales Tax
Artists are responsible for collecting and reporting Minnesota sales tax. You may register for a Sales Tax Permit by phone at (651) 296-6181 or by going online at www.taxes.state.mn.us
ST-19 Forms
All artists must comply with Minnesota statutes by having an Operator Certificate of Compliance (ST-19) on file with the Brainerd Lakes Area Chamber of Commerce office. If the Chamber does not have one on file, please send the ST-19 with your application.
Event Time: 9 AM - 4 PM
Vendor Booths
All booth spaces are 10x10'
Tents must be adaptable to BLACKTOP ONLY. Staking is strictly prohibited
Artists are responsible for providing tent, table and chairs and electrical source
Spaces are assigned by the event committees
Set Up Procedure // Set Up Time: Friday 5 pm - 7 pm | Saturday 6 am - 9 am
Check in with Chamber staff onsite for space assignment. You must arrive and finish setup within the provided timeframe
There is NO security overnight, do so at your own risk of theft, wind or weather damage
Spaces are assigned by the event committees
Tear Down Procedure // Tear Down Time: After 4 PM
Booths can be torn down after 4:00 pm on the day of the event
Vendors are expected to remain open for the entire duration of the show, regardless of weather
Vendors need to make sure all garbage around their site is picked up after the event
CANCELLATION/REFUND POLICY: Once the Chamber has received your application with payment, it is expected you will attend. If you find it is impossible to do so, please notify the Chamber as soon as possible, as we may want to offer your space to another exhibitor on our waiting list. Your application fee, less a $30 administrative fee, will be refunded up to the deadline of August 31st for Crosslake Days. If cancellation is made after these deadline dates, your application fee will be forfeited.
Images
Pricing
No charge for the public to attend!
Vendor's pay $85 per 10 x 10 space. $145 per 10 x 20 space. (A $25 Late fee has been applied after August 31st, 2023)
The Log Church
37218 Co Rd 66



Crosslake

,

MN

56442

United States



Saturday, September 30, 2023 (9:00 AM - 4:00 PM) (CDT)
Categories
Musical Events
Family Activity
Community Events
Recreation
Festivals & Celebrations
Area Events